Helicopter Stories and The Poetry Basket: Putting Oracy at the Heart of Early Years Practice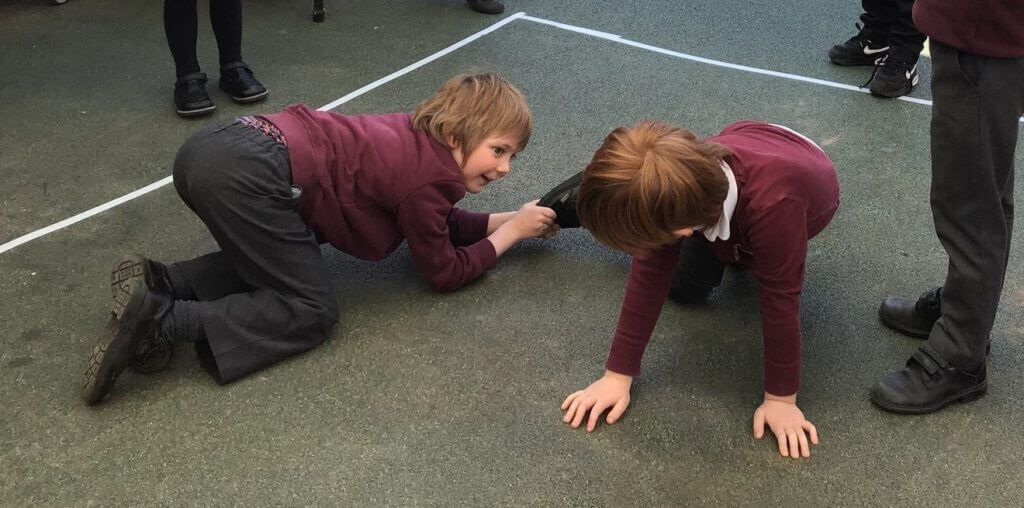 Jo Berry, Early Years Teacher, Thrussington Primary, Leicestershire
At Thrussington C of E Primary School, Early Years have been taking part in weekly storytelling and story acting for over four years. The children absolutely love having an adult scribe their story and then acting out their story later that day with their peers.
I first saw Trisha Lee at a conference at in Leicester many years ago. I was mesmerised by her leading the acting out of a story with adults who were attending the training. That evening I purchased Princesses, Dragons and Helicopter Stories by Trisha Lee, learnt even more and felt better equipped to introduce storytelling and acting within our setting.
I love scribing for the children and hearing the story they want to tell. It really does cover all aspects of the Early Years Curriculum. A recent story I scribed for a 5-year-old was all about Numberblock Number 5!
"Numberblock 7 came to see Numberblock 5 and then Numberblock 6 said "Hello" to Numberblock 5. Then Numberblock 1 came and said, "Can you pick an apple for me because I am too short?" But Numberblock 5 was too medium to pick it. Numberblock 10 came along and said, "I will get this apple for you" and then they ate some apple in the house."
Fantastic mathematical language used in relating the Numberblock number and size in relation to reaching for the apple from the tree. So much learning observed from a short story told by the child.
I am constantly amazed by the children's creativity and imagination. Every story is individual and unique to each child. Many of my cohort this year love Super Mario and love telling and acting out stories relating to Super Mario and the video game.
"Once upon a time, Mario saw a black 'M' on the ground, and he fell down it and he just got stuck in the mud. He tried to get out, he jumped up, but Luigi was then with him. Then Luigi reminded him about the video game Bowser Fury and he must be in it."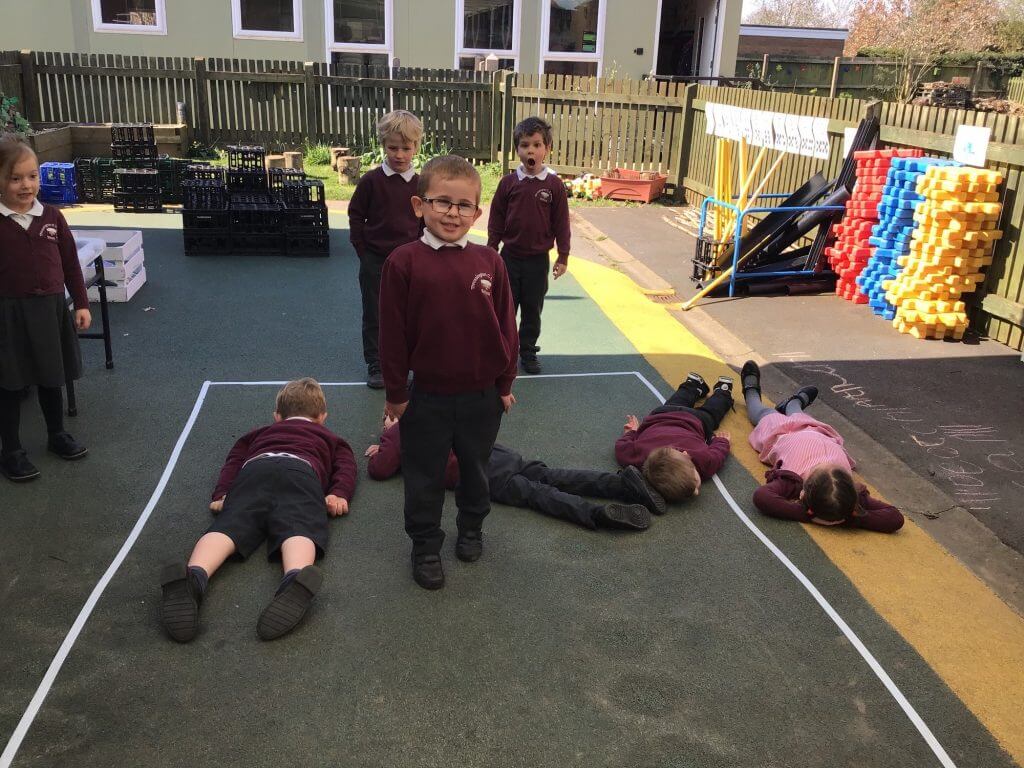 Helicopter stories help children gain confidence in a familiar environment, develop language skills and work with their peers. Some the children can be very shy and reserved within the classroom but are still willing to tell their own story and love choosing which part they are going to act out. Another key factor with storytelling and acting is having 1:1 time with a child and being able to listen to them. It is nice to spend quality time with children and learn about their interests and hobbies.
Each story is unique and varies so much. Within a week we had children's imagination with Numberblocks using mathematical language appropriately, followed the children's interest with a love of Super Mario and video games and finally a fantasy story involving cats and dogs.
"The little dog spied a cat and chased after the cat. It caught the cat by it's tail and the cat pulled so hard and the tail broke in two and it ran up a tree. It ran to a hiding place."
We also discovered The Poetry Basket in 2019 and Early Years take part in daily sessions of The Poetry Basket. The children absolutely love learning a new poem each week and especially enjoy our build up to 'Performance Friday!' This is where I record the class performing the poem with actions and we share the video with parents at home through our private class Twitter page. 
Even during lockdown, the children still managed to learn a new poem each week and then performed individually at home for 'Performance Friday' with their parents videoing them and posting the videos.
The children take great pride and joy in their performances and always insist on watching their performancest. One week they even critiqued themselves stating that they had said a word wrong and wanted to re-perform! It is a joy to see them so proud of their achievements and want to improve at such an early age! We've had fantastic feedback from parents who enjoy seeing their child's weekly performance.
I'm amazed with how quickly the children learn each poem and remember them weeks later. They definitely have their favourite poems! 'Mice by Rose Fyleman', 'Hungry Birdies' 'Chop Chop' and of course 'Popcorn'. The children make me smile every Friday when we start recording their performance and the whole class start with "Welcome to the poetry basket. Today's poem is….." 
The children are highly motivated and eager to learn and I have noticed a huge difference in recent years with the children's language skills, confidence to perform and imagination. You can gain so much understanding from just asking a child if they would like to tell you a story or watching them perform a poem.