What is Helicopter Stories?
Championing the work of Vivian Gussin Paley, Helicopter Stories is an accessible and child-centred approach for young children aged 2 – 7 years old. Rooted in storytelling and story-acting, it helps teachers and practitioners to support the needs and development of each and every child.
Alongside our trusty guide – Helicopter Stories On Demand, and resources, you'll just need the contents of your desk drawer and some eager participants to get going.

How does it work?
At its most basic, Helicopter Stories involves scribing stories from children and supporting them to act out their narratives. These two key elements always happen on the same day and require only a few things:  A5 paper, a pen and some masking tape. While simple, this approach seeks to nurture and enthuse children of all backgrounds and abilities, using the power of story.
Helicopter Stories On Demand is an online course packed with videos, resources and activities to teach you the approach. Across the 23-part programme, Trisha Lee will provide a step-by-step guide and explore how Helicopter Stories facilitates Early Years Communication and Language development in a fun and creative way.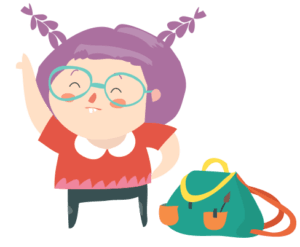 Once you're familiar with the approach, you'll be ready to share it with your children, hear their stories regularly and help them to act out their stories. You'll be amazed at the joy it injects into your day.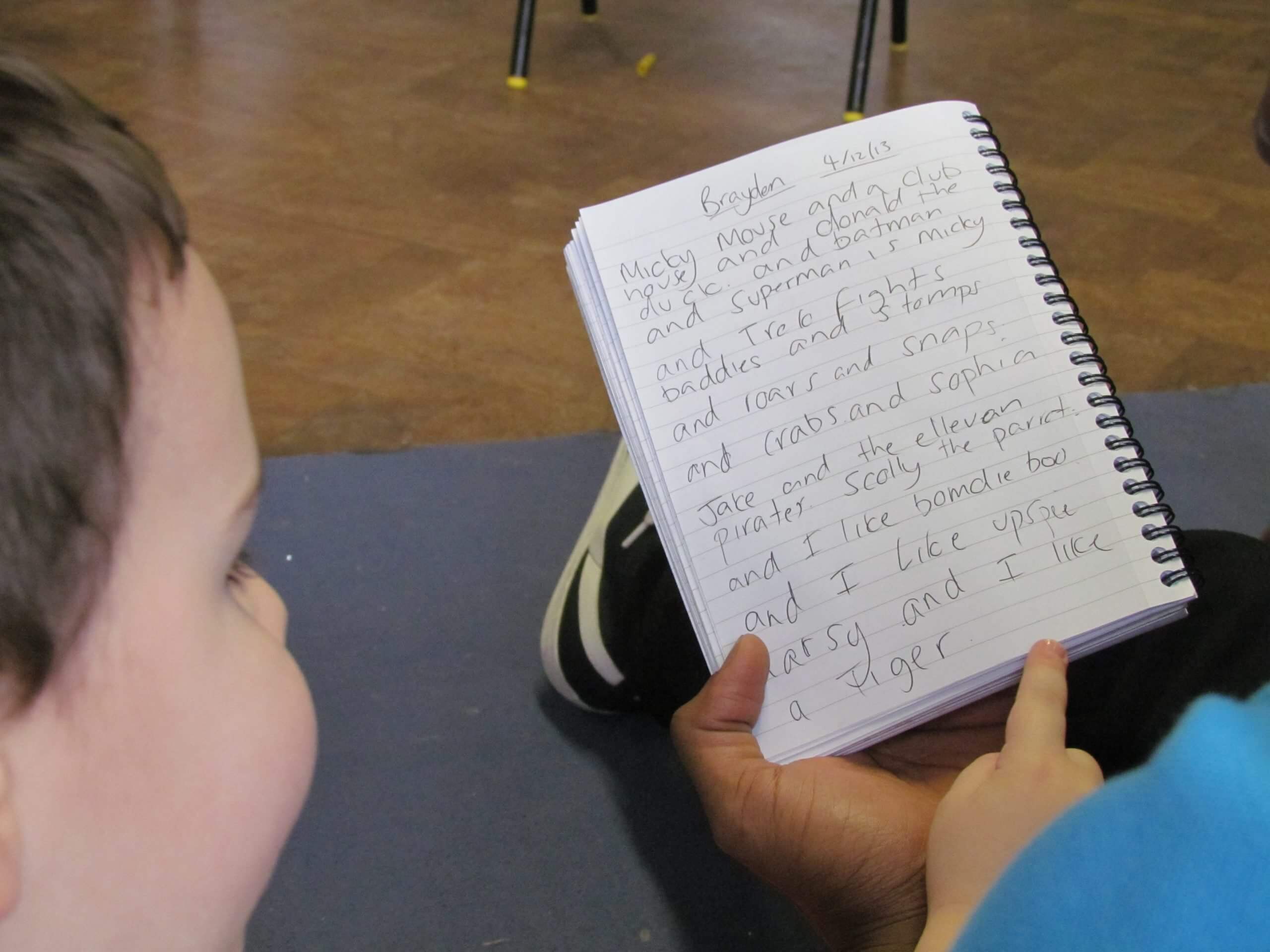 Why do Helicopter Stories?
Story is an unparalleled tool that children use instinctively, and a story-rich diet makes for well-rounded, empathetic individuals. At Helicopter Stories, we believe in the transformative nature of the Early Years, and therefore in any adult who facilitates them.
It's hard to strike the balance between meeting statutory requirements and teaching in a way that reflects your philosophy. We've learnt that a language-rich setting, supported by story and poetry, has the power to meet those requirements, and then go above and beyond. Expect enhanced speaking and language skills, an increased eagerness to write, all while centring the child.
Because fundamentally, Helicopter Stories is a flexible approach that allows you to get to know your children and their needs better. The secret? Guiding from the side and encouraging creativity, freedom of expression and curiosity through the medium of story. It's no wonder that one of our practitioners hailed the approach 'food for the professional soul'.
Can I use it straight away?
After being equipped with the tools in this course, you will be ready to guide sessions as soon and often as you wish. We find that children enjoy doing Helicopter Stories at least once a week, however it can be as flexible as need be.
The Helicopter Stories approach can also be used in tandem with The Poetry Basket, The Poetry Basket 2 and The Story Basket to create a real literary playground.

What does child-centred mean?
In schools and settings, a child-centred approach means developing a curriculum based on children and their needs, not developing children based on a curriculum. It involves being guided by the children's interests, and creating a safe space for their organic and creative development. At Helicopter Stories, we call it trusting the child.
Finding the balance between a child-centred approach and providing structure can require real skill and confidence. Helicopter Stories aims to tread that line by providing a framework through which children can be heard, curious and creative. We motivate 2 to 7-year-olds to engage confidently in communication, exciting them about the rhythm and rhyme of language and letting them know they are capable and have a story to share.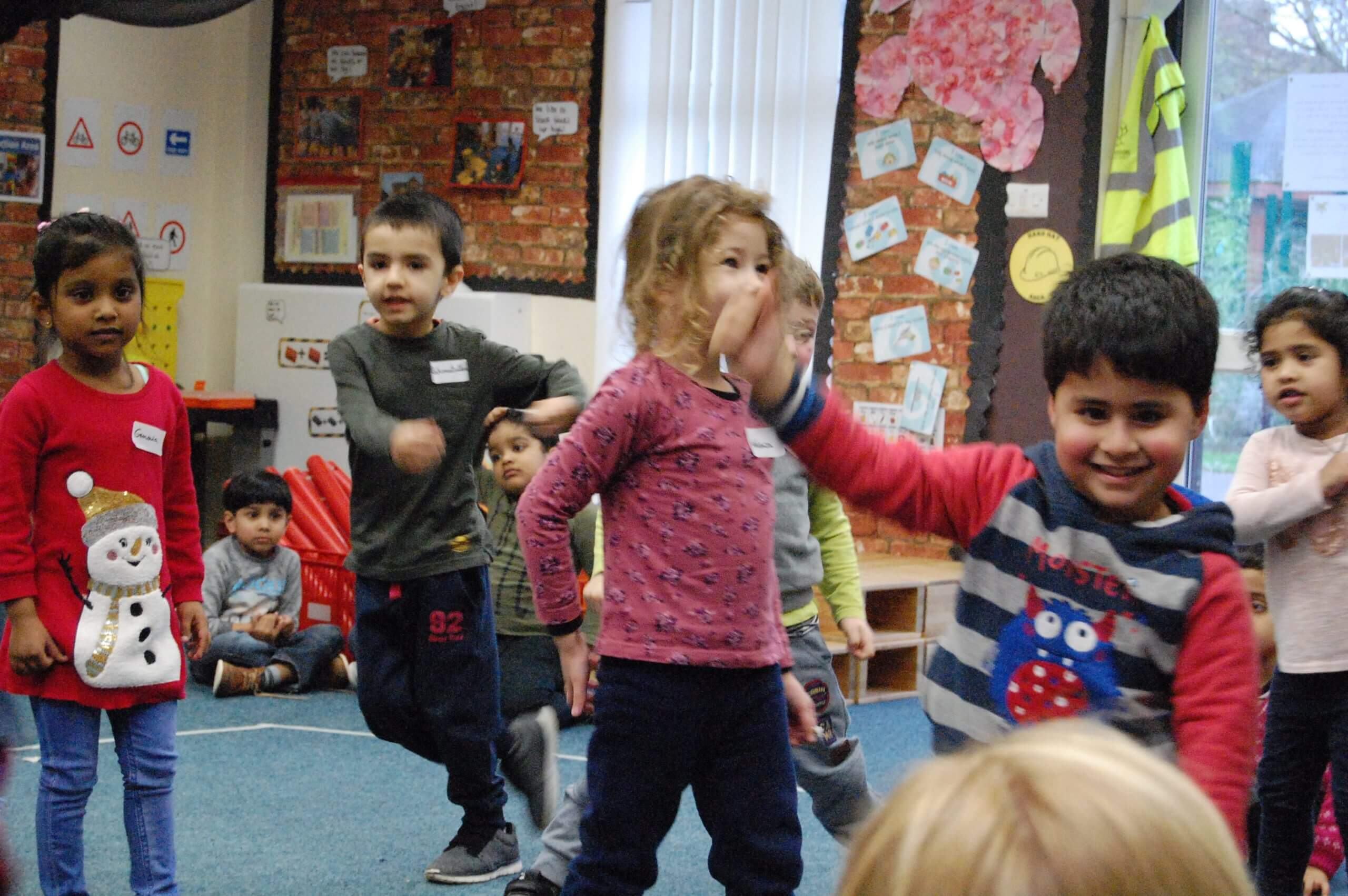 What other online learning do we offer?
We also offer The Poetry Basket, The Poetry Basket 2 and The Story Basket as part of our online learning programmes. They are detailed schemes compiled by Trisha Lee and the MakeBelieve Arts team to guide Communication and Language development in the Early Years.
The Poetry Basket includes 36 lesser-known children's rhymes from anonymous authors and follows the seasons of the year. It is accompanied by demonstrative videos, activities, discussion suggestions and more, for exploration with children from pre-school through to Year 1. The Poetry Basket 2, which is available on a yearly subscription basis, contains a further 36 poems for those who want to further enrich their settings with fantastic vocabulary, rhythm and rhyme. The poems follow six themes: Dinosaurs, All About Me, Insects and Minibeasts, Space, Animals, Weather and The Natural World. Their essential counterpart – The Story Basket – comprises 15 audio-tales to create a story-rich diet for your children; it facilitates listening and attention skills, creativity, imagination and beyond. 
While all our baskets can be used in isolation, they are best used alongside Helicopter Stories for a colourful and engaging curriculum.
Vivian Gussin Paley's Philosophy
Vivian Gussin Paley was a Kindergarten teacher and early childhood education author, and our Helicopter Stories curriculum is based entirely on her work. During her lifetime, she made an enormous contribution to Early Years education across the world.
Vivian's research has shaped the way we think about fantasy play and storytelling. Throughout her teaching career, Vivian reflected on the events of her classroom. She wrote thirteen books and numerous articles based on her observations of the children she worked with and on the significant role Storytelling and Story Acting played in her understanding of their needs.
Vivian was patron to the MakeBelieve Arts charity since we founded in 2002, and we hope Helicopter Stories does much to continue her legacy. To find out more about her work, you can read our book reviews, written by experts in the field, covering her child-centred approach to education.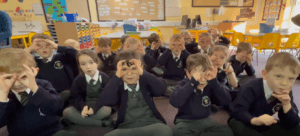 An Interview with Gail Alder, Early Years Consultant, North Somerset 'We've just had a report come out from one of our childminders who has maintained
Read More »